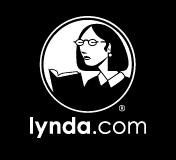 McCullough Library members now have unlimited access to Lynda.com, and on-line learning platform with over 15,000 courses and tutorials to help you build new technology, design, and business skills to help you find a new job, advance your career, or start your own business.
Click the image above to learn more!
Email mclibrary@comcast.net for your login information.
This resource generously sponsored by The Fund for North Bennington.
---

New Users:
Consult with Librarian for registration number assignment
Click on Universal Class logo above
Create your account
Return Users:
Click on Universal Class logo above
Once at the site, click "Login Now" button on right
Enter your name and password
Tips:
In "My Settings" you can choose whether to allow classmates to contact you (through your Universal Class email) and choose privacy settings for your profile.
"More Options" allows you to log off or change your password.