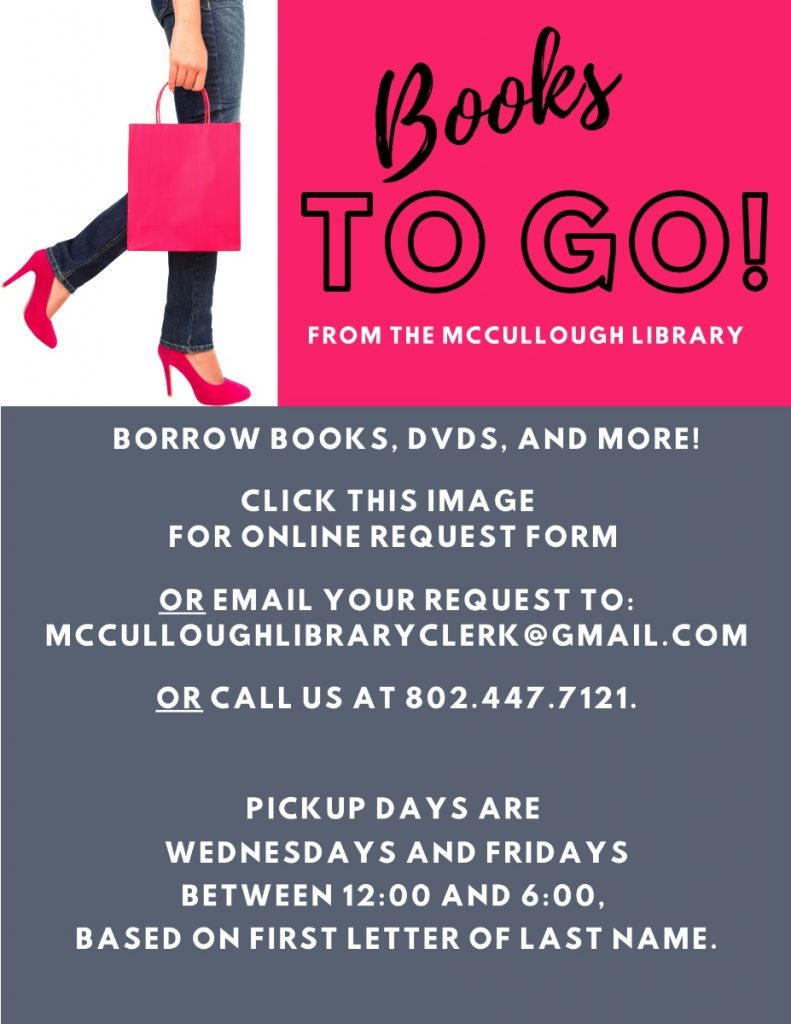 From the Library Director's Desk:
In order to protect our community's health, the Friends of the McCullough Library's Book and Bake Sale, a two-day celebration of books, baked goods, and community spirit, has been postponed until September 2021.
The thousands of dollars generated by the Friends' Book & Bake Sale fund most of our award-winning free community events, most of our magazine subscriptions, our ebook and digital audiobook lending services, craft supplies, and so much more.
In order to keep funding for Library programs and services in place for the year ahead, we are hosting an online auction over Labor Day weekend (September 4th- 7th). Can you help? Auction items are needed. Please contact me at 802.447.7121 or at mclibrary@comcast.net. A wide variety of desirable items in good condition, experiences, services, and gift certificates will ensure this effort's success.
If you'd prefer to donate directly to the Friends of the McCullough Library, many thanks in advance! Checks should be made out to McCullough Free Library and can either be brought to the Library or mailed to PO Box 339, North Bennington, VT 05257.
Donations of books, games, puzzles and DVDs will be accepted until the Library's basement storage area is full.
Also, be sure to check out our honor system sale rack at Powers Market and Sunny Day Sales at the Library's back door in the months ahead.
-Jennie
Jennie Rozycki, Library Director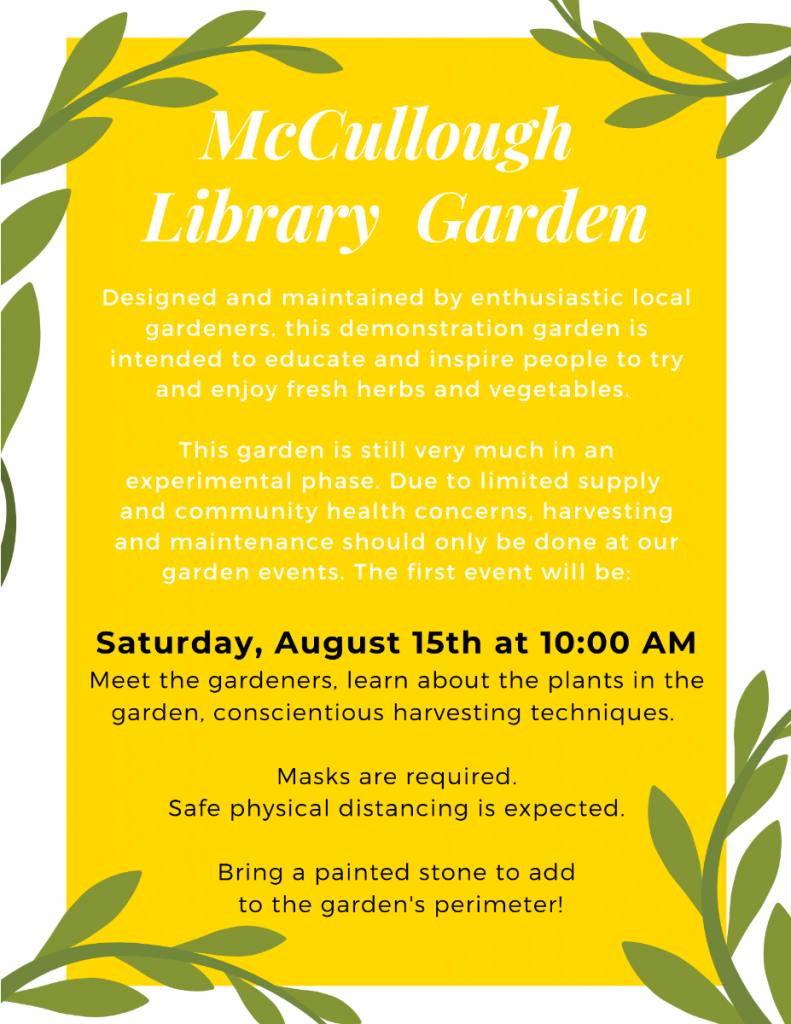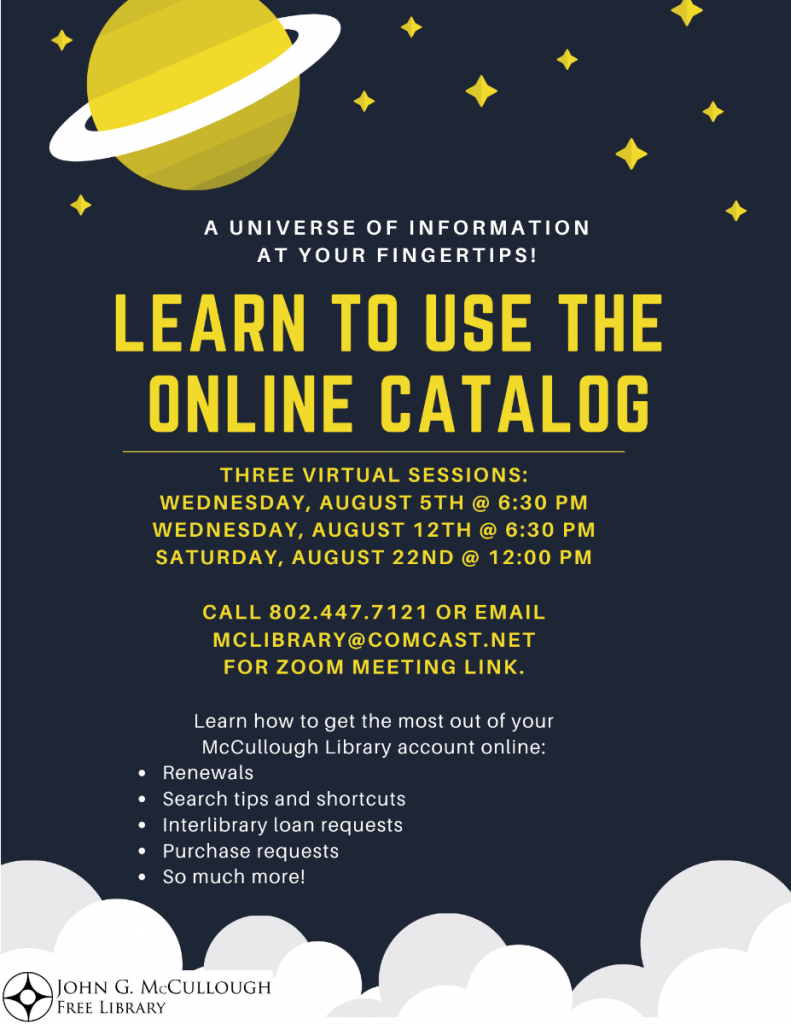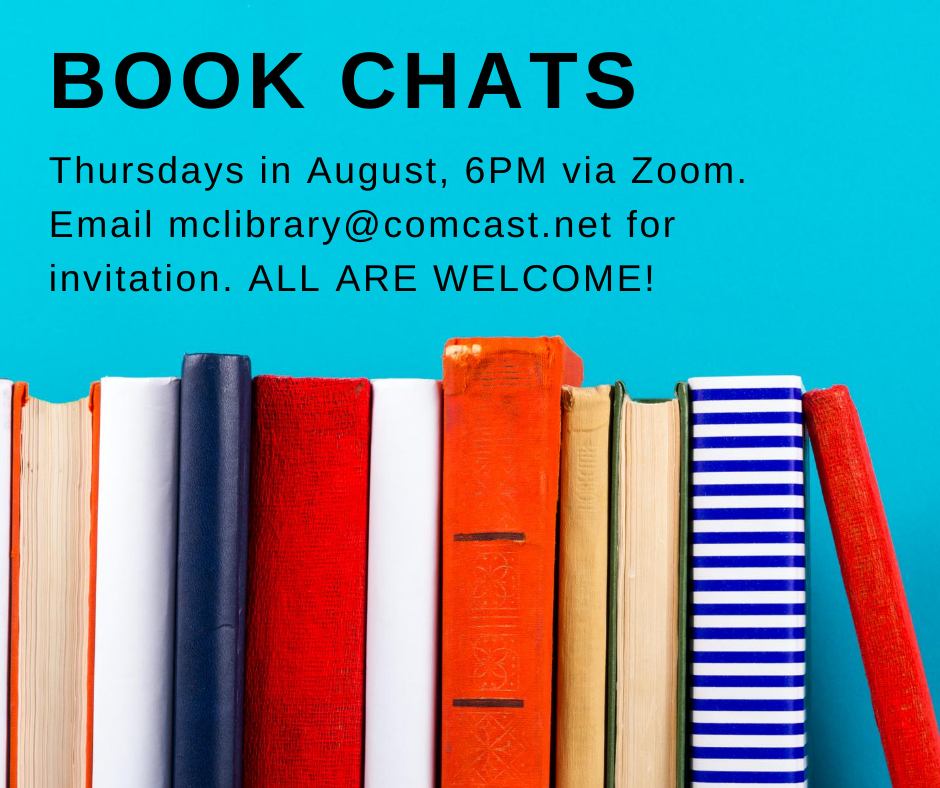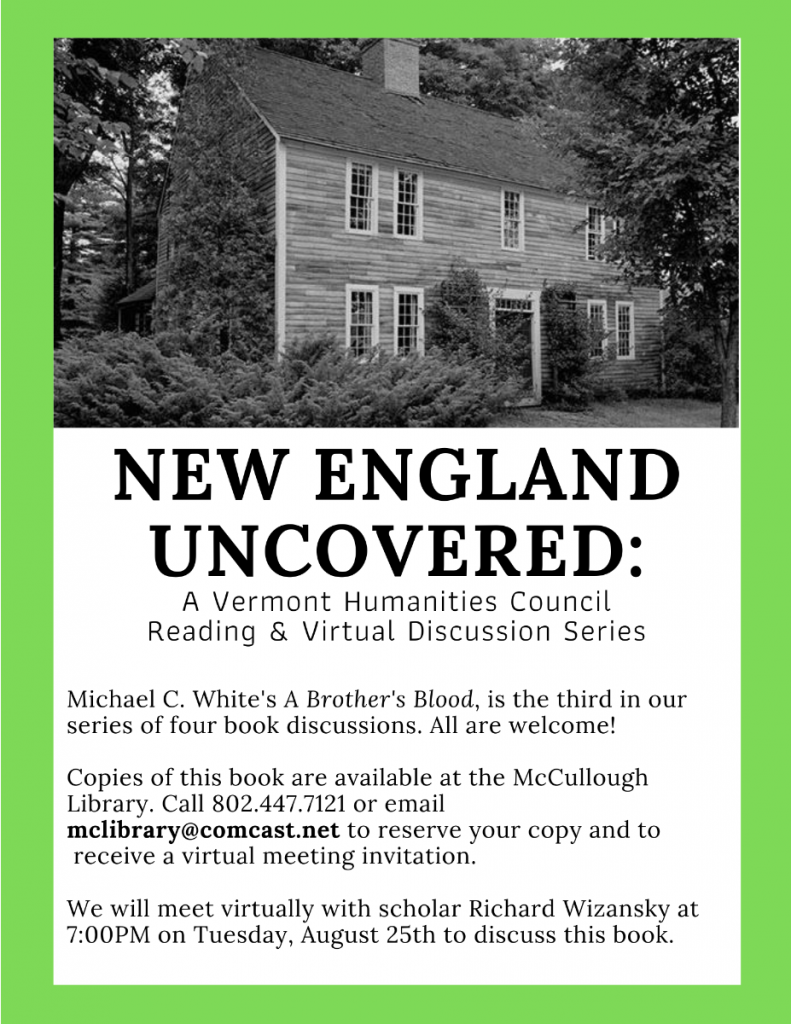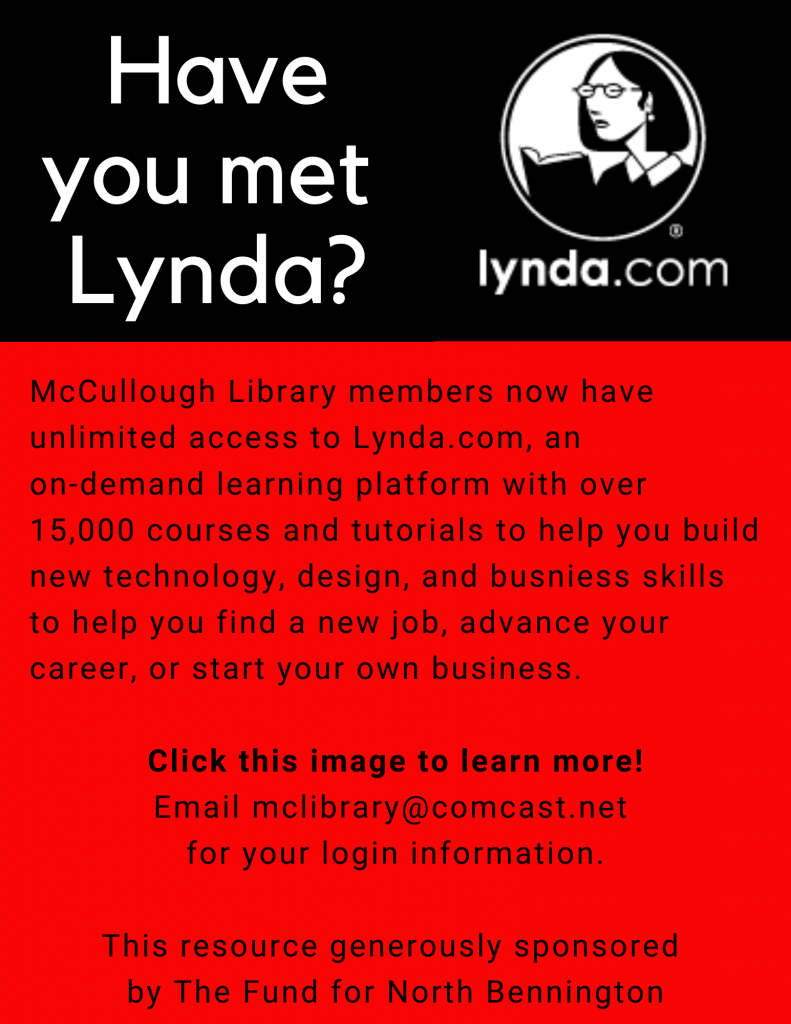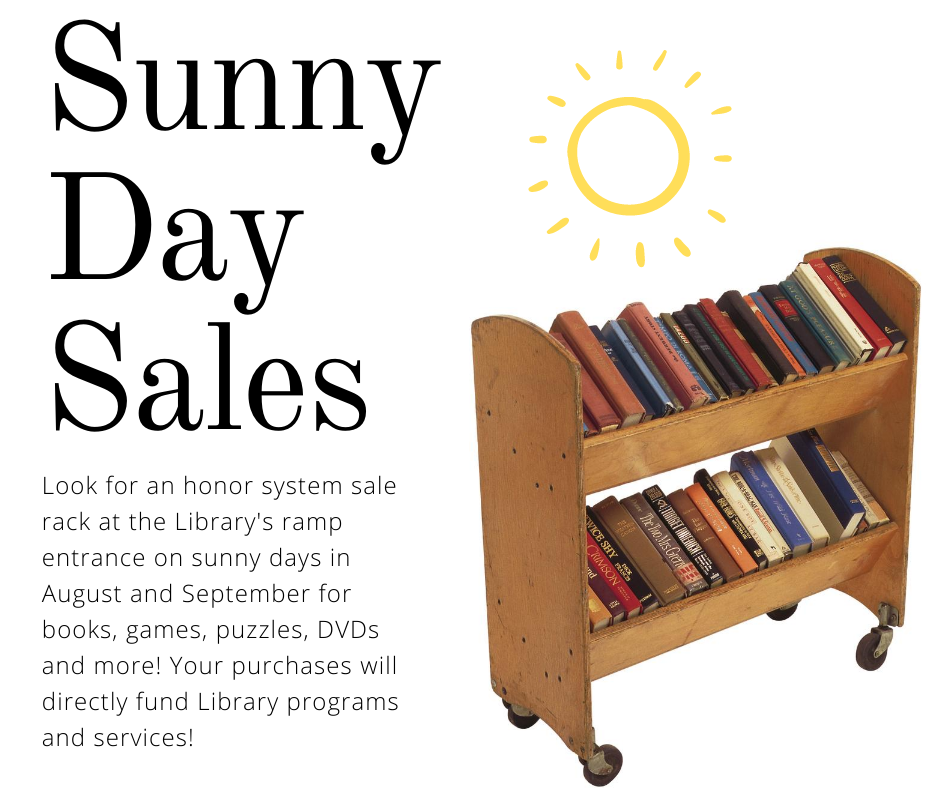 News from the Children's Room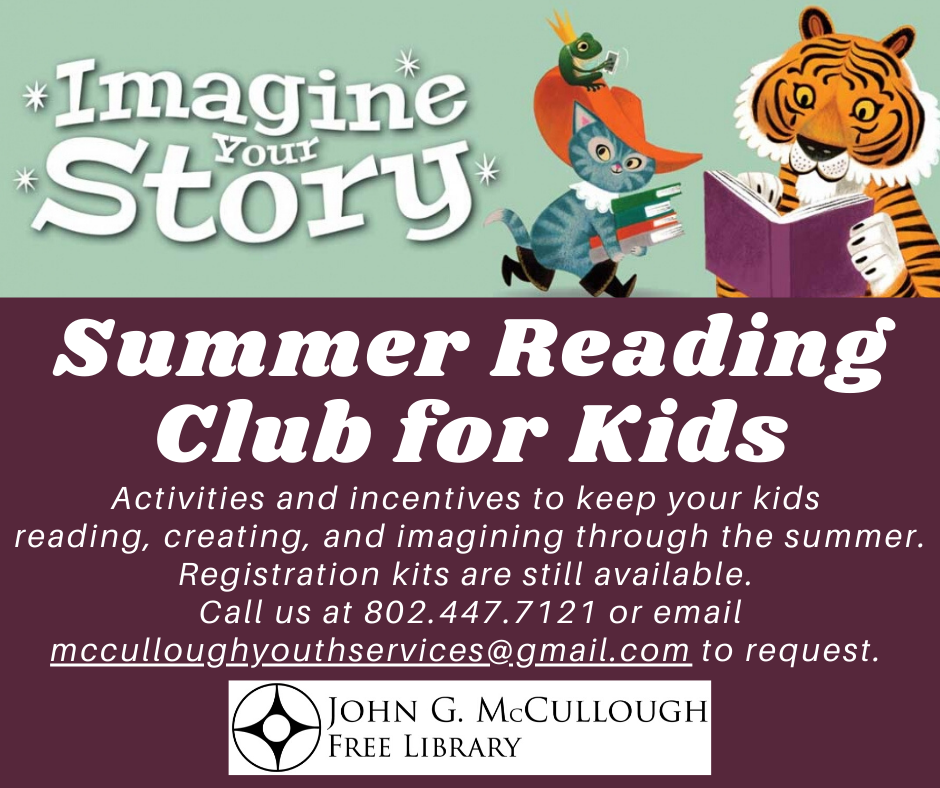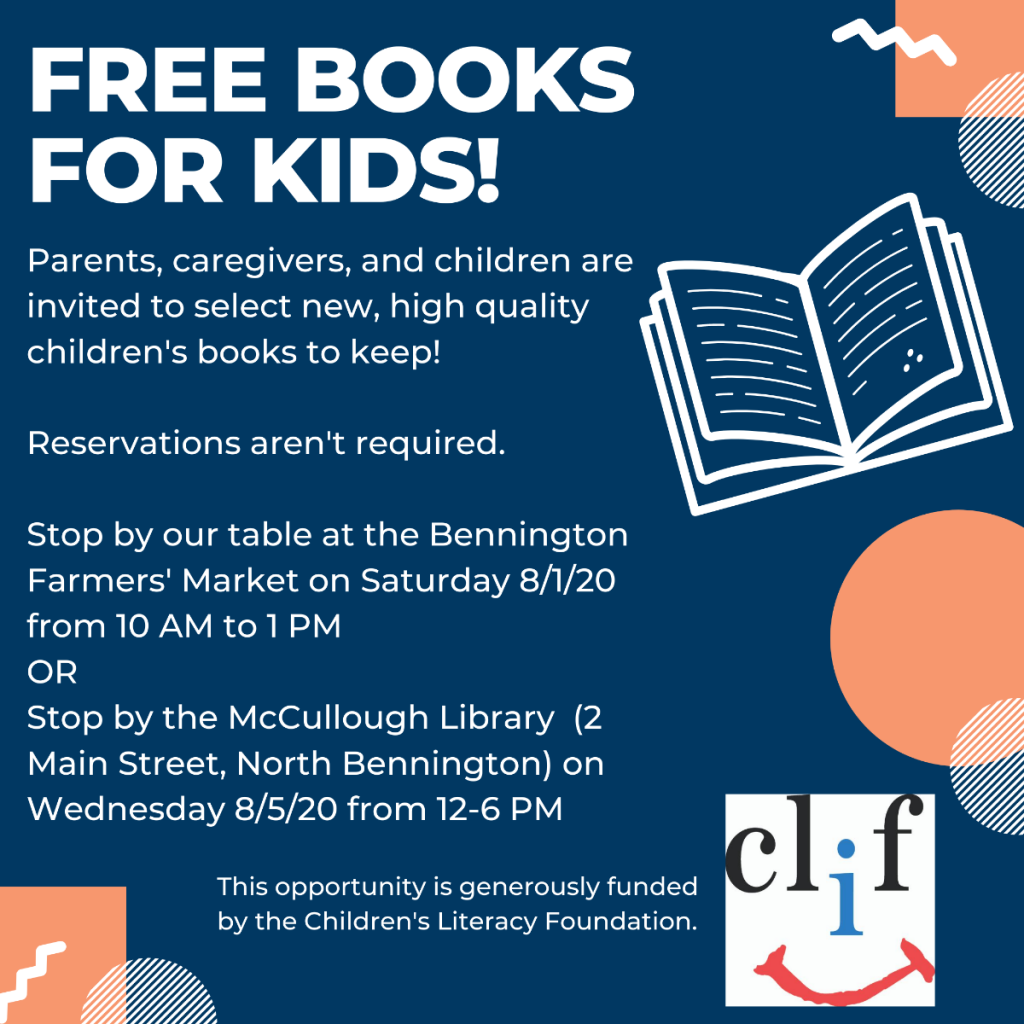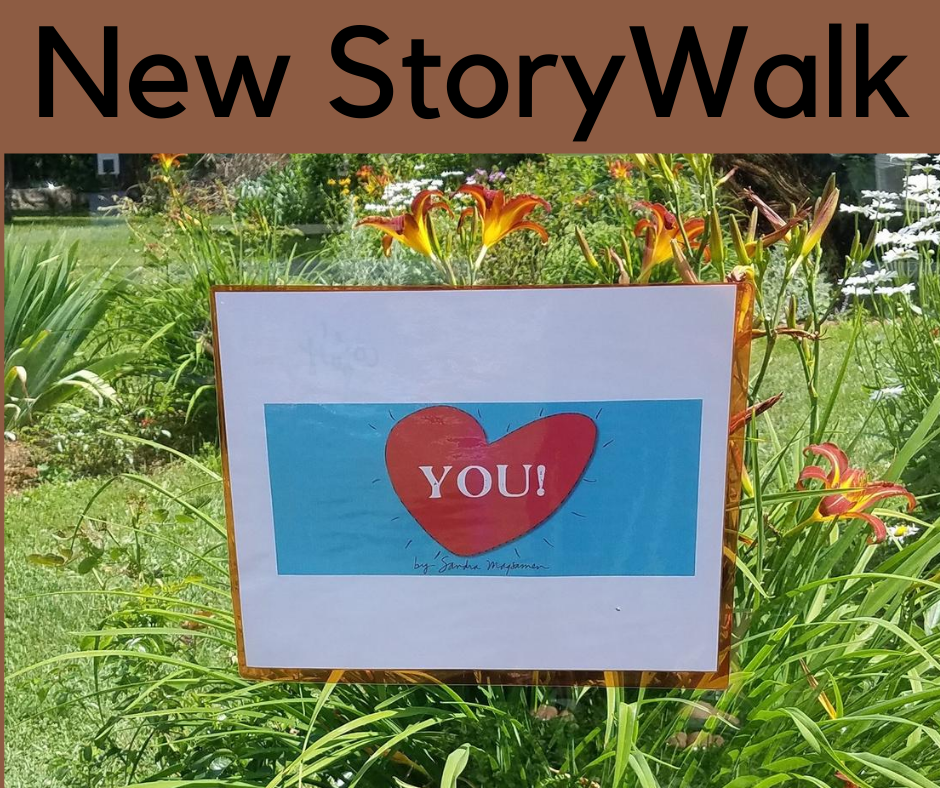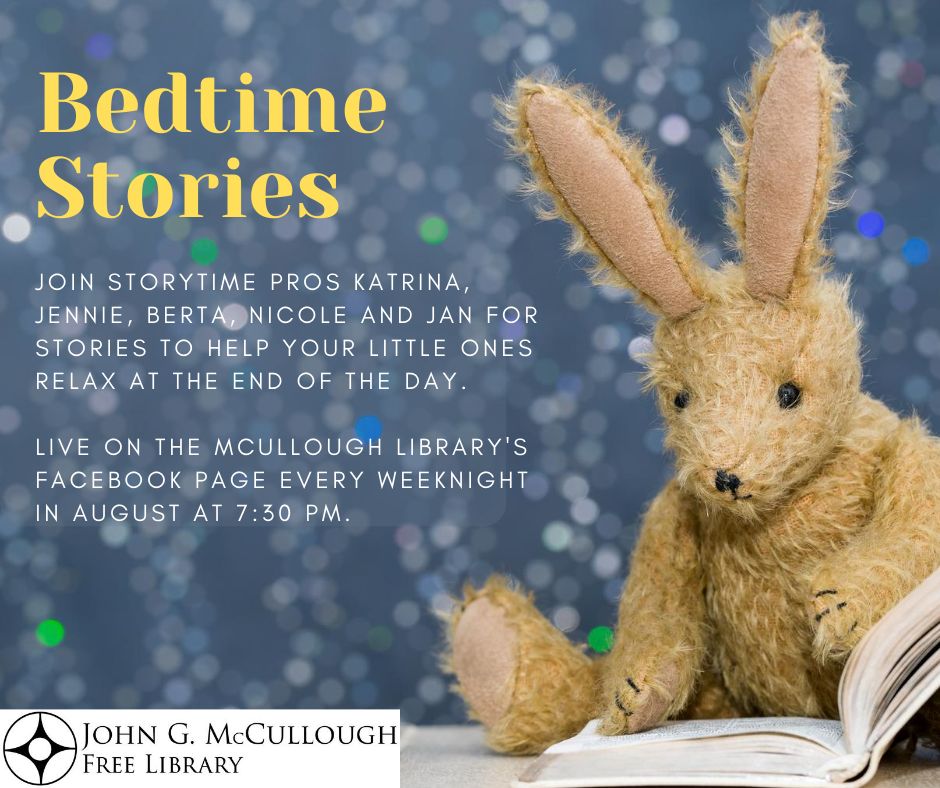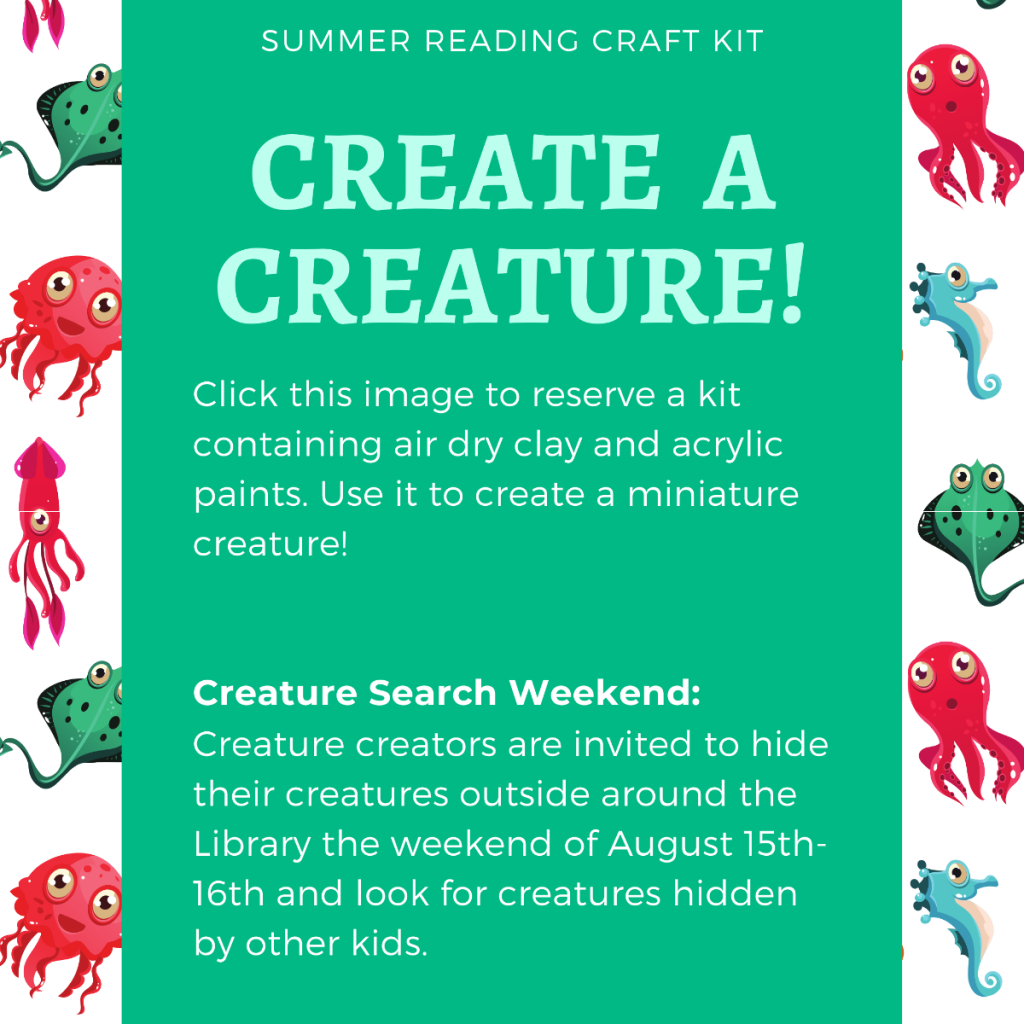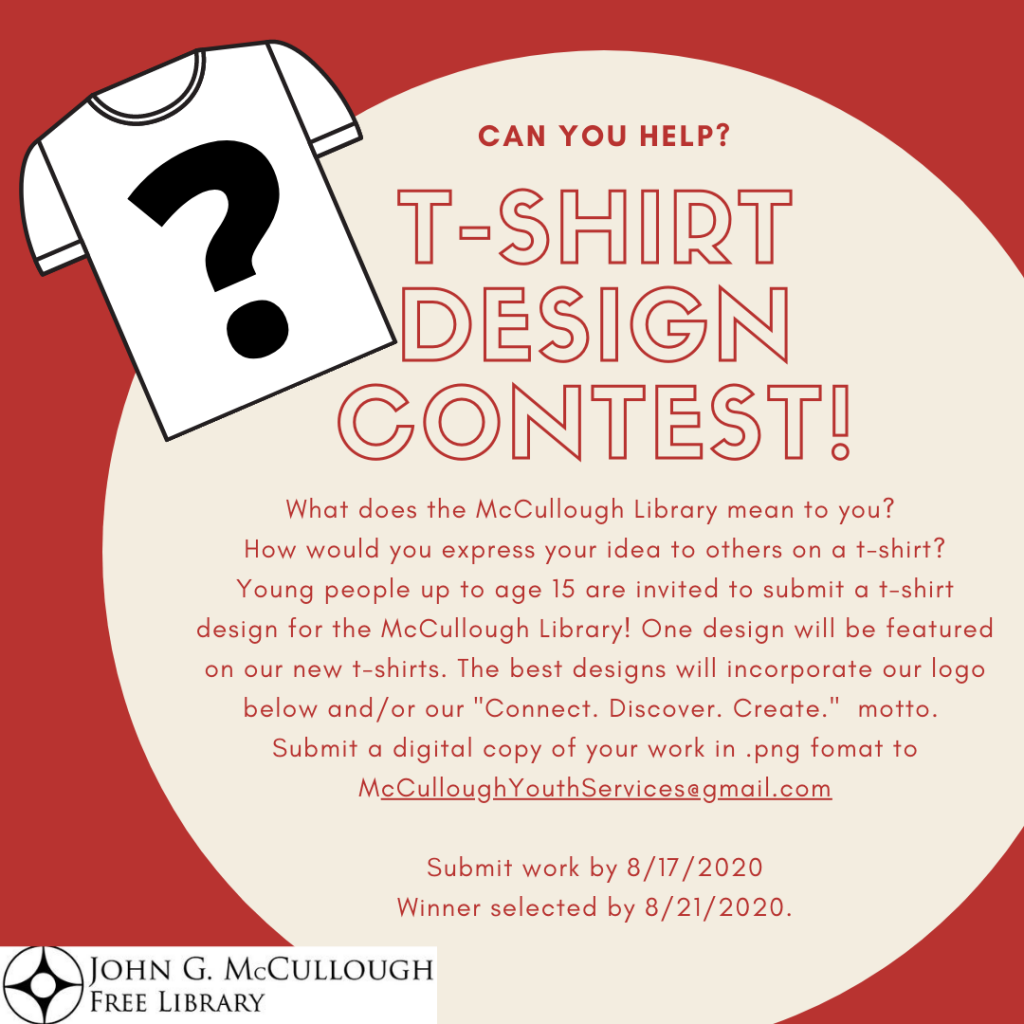 Mark Your Calendars!
Here's just some of what's ahead!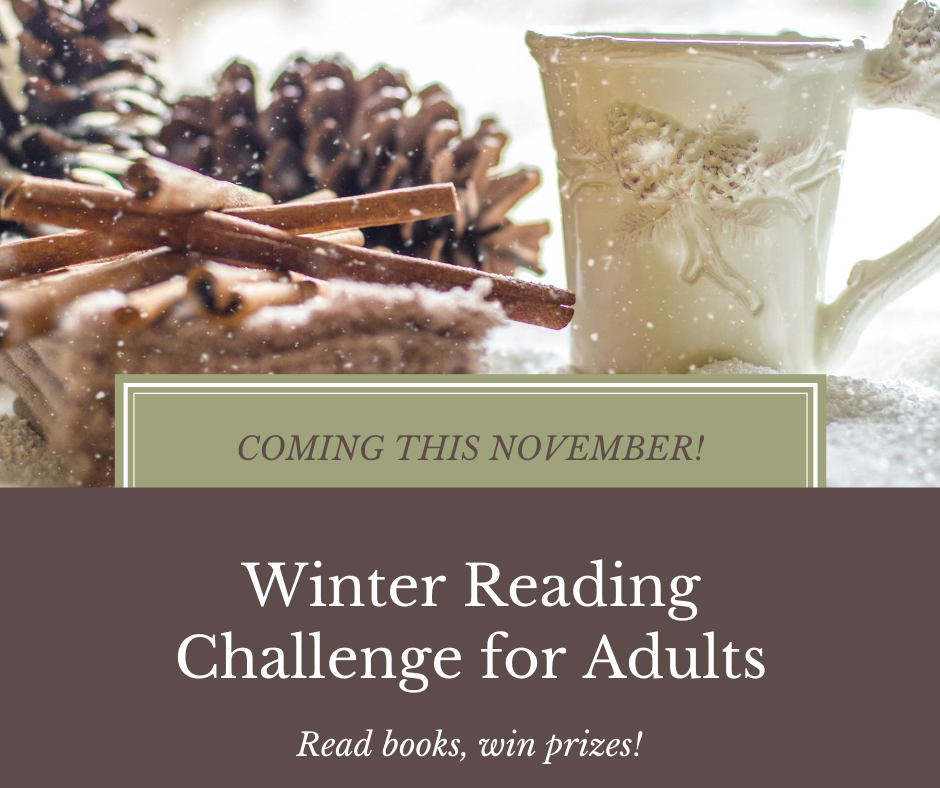 The digital library is open, even when the building is closed!
Check out these fantastic services.