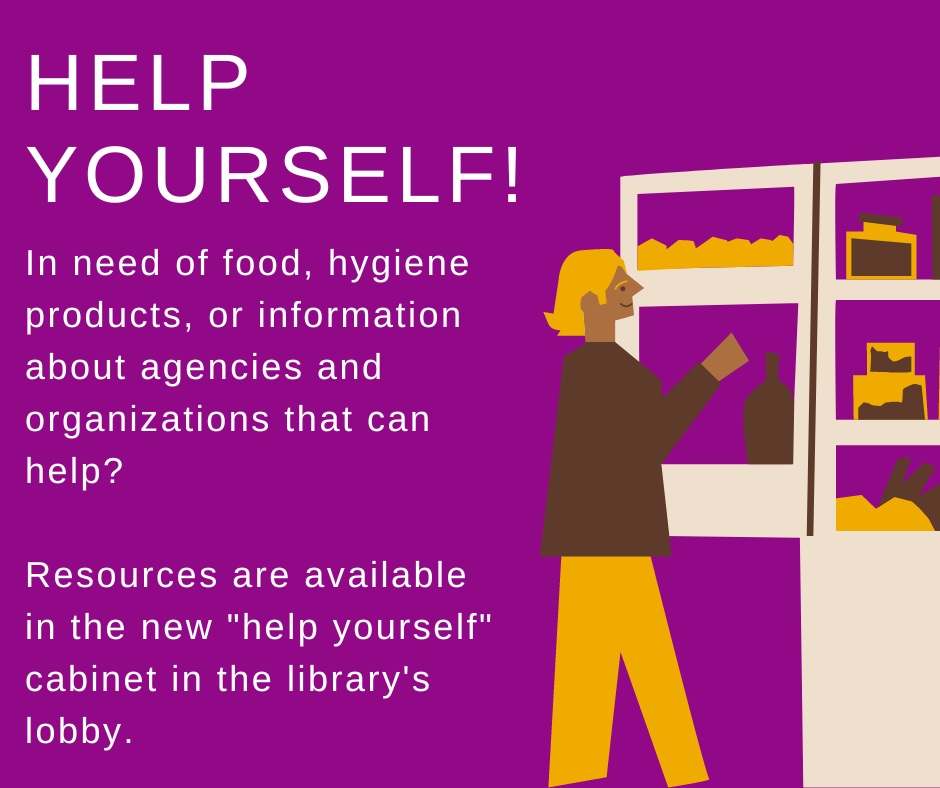 Want to help your neighbors?
Donations of shelf- stable food products and hygiene products such as soap and shampoo are welcome.
Please leave donations in the cabinet when the library is open.
The digital library is open, even when the building is closed or when you're on the road! All of the services below are available free with your McCullough Library membership!