A Letter from the Director:

Friends,

I am often asked by community members, "How can I help?" It warms my heart to know that the McCullough Library's supporters are so generous with their time and energy.
At the moment, there are a few easy things you can do from home to help the library realize its mission:
1: Take advantage of all the McCullough Library offers! Borrow books and DVDs, suggest additions to the collection, check out the digital collections, attend our virtual programs, and enjoy craft kits.
2. Invite your neighbors and friends to activate their McCullough Library accounts so they too can take advantage of all the library offers. Please feel free to share our new online account activation form: (https://forms.gle/DJbCEBLvrRq1xB8j7) with people living in Bennington, North Bennington, and Shaftsbury.
3. Help spread the word: Like and Follow the McCullough Library on Facebook and Instagram, invite your friends to do the same, and share our posts with your network.
4. Join the Friends of the McCullough Library. This fundraising and advocacy group, whose major project is the Book & Bake Sale, is always looking for new members and welcomes new ideas. Email me at mclibrary@comcast.net to be added to the Friends email list.
Looking forward to seeing you at Book Pickup!
-Jennie
Jennie Rozycki, Library Director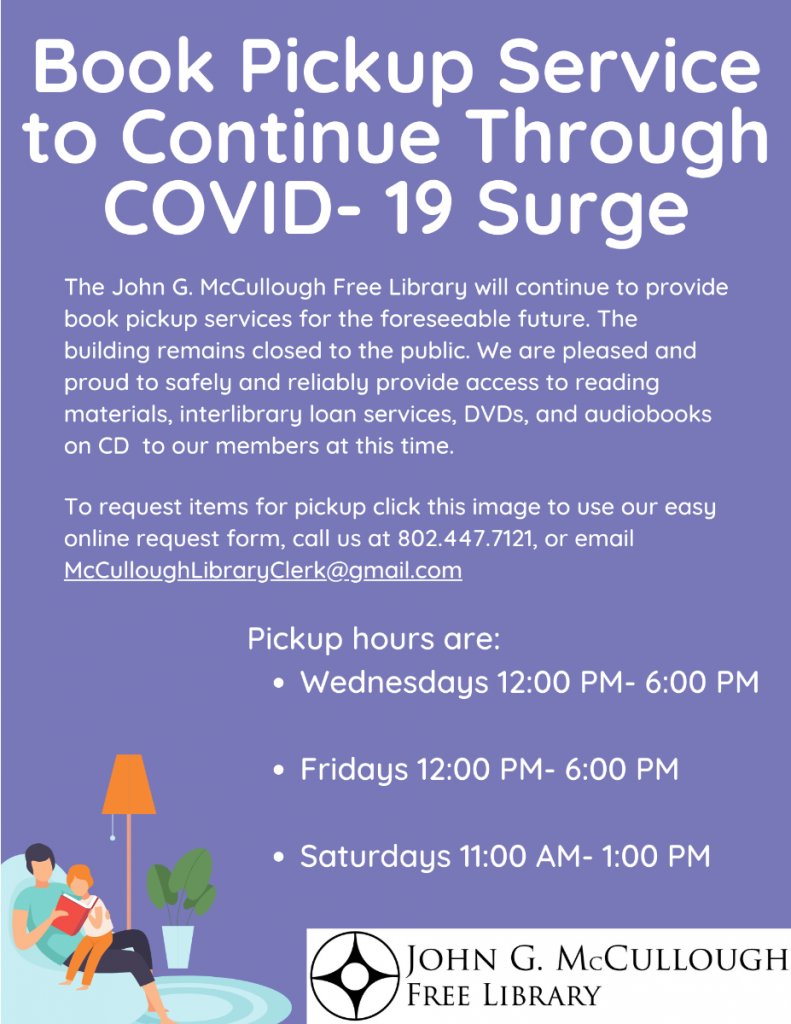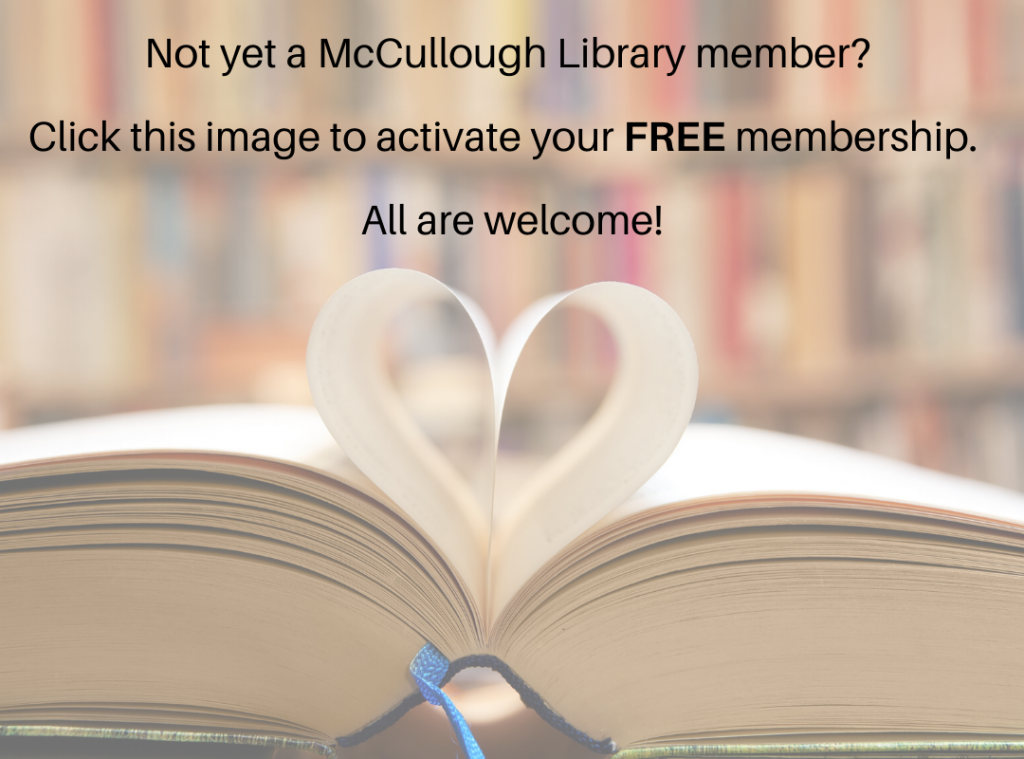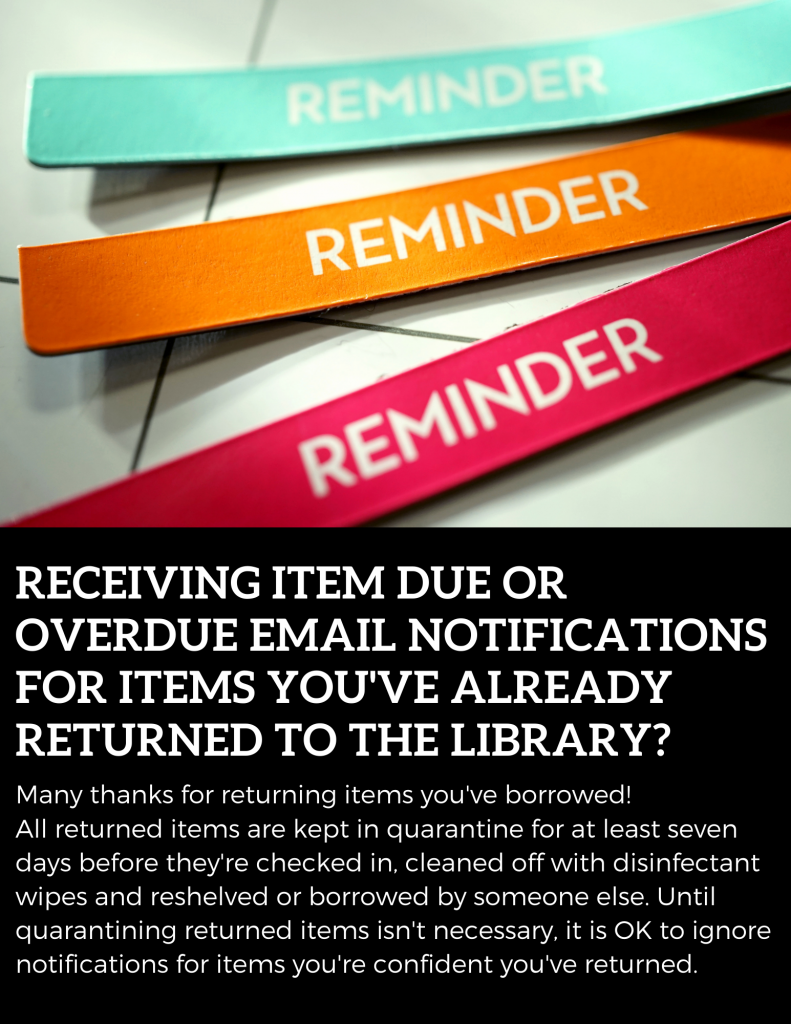 Events for Adults & Teens: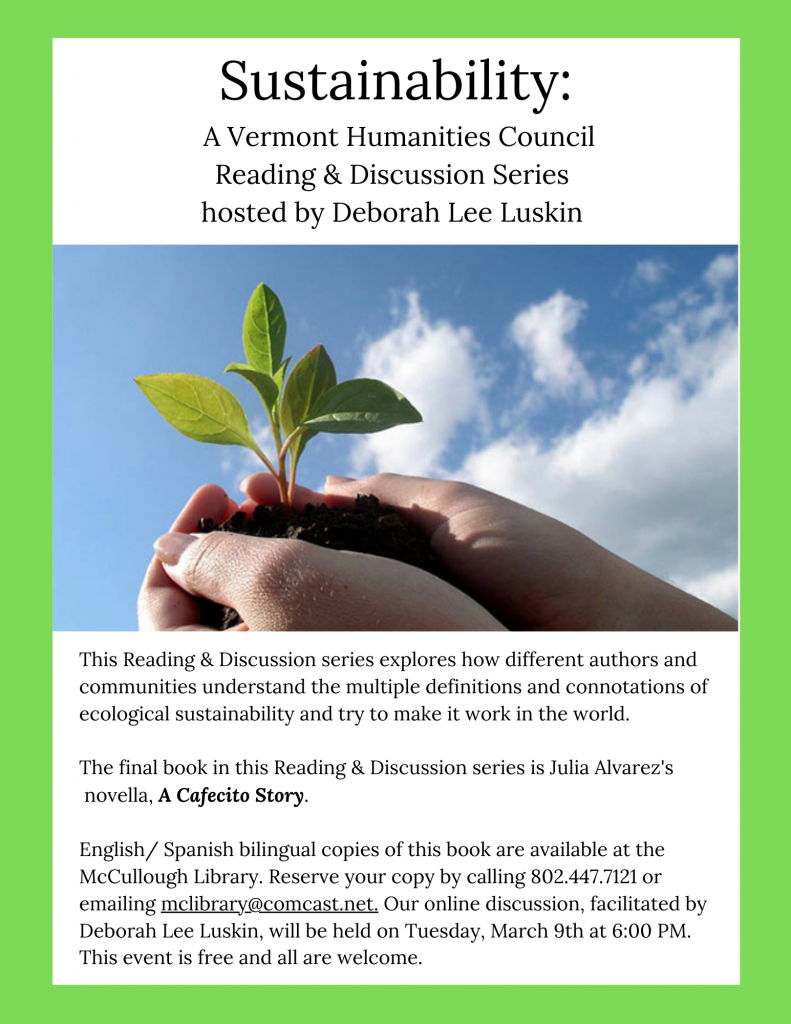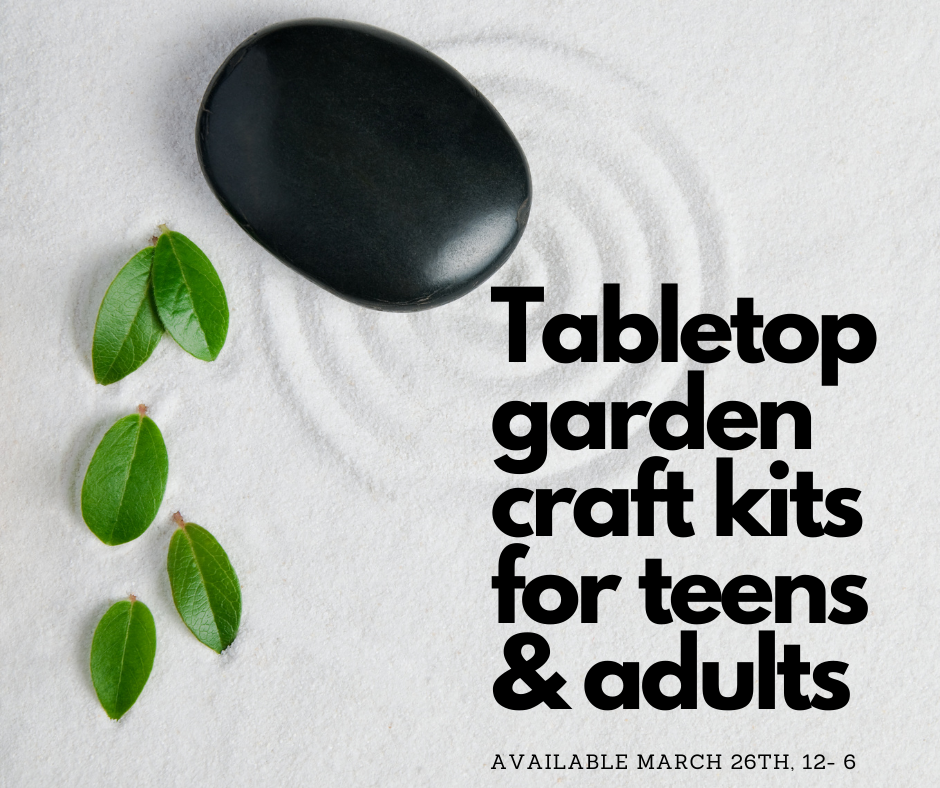 Events for Children and Families: